Design:UNStudio
Location:Russia
Type:Architecture
Tags:Sochi
Category:Hospitality Master Plan Tourist Facilities Conceptual Project Coastal Architecture Promenade Complex
UNStudio's concept masterplan has been selected as the winning proposal in the competition for the development of Sochi Waterfront on the Russian Black Sea coast.
In the intervention proposal, Sochi Coast becomes SoCo: the ultimate destination, designed to create opportunities for locals and attractions for visitors. SoCo is a revitalising leisure resort that celebrates a healthy life, provides grades of luxury, fun, and glamour, as well as unique adventures and memorable experiences.
SoCo builds new trends on the backbone of existing resources. Nature, culture, and innovation are enhanced and integrated into SoCo's identity. Embedded technology supports short and long terms targets and executes, monitors and enhances a built and green environment. But above all, SoCo is an inclusive community, 'a place for all'.
Preview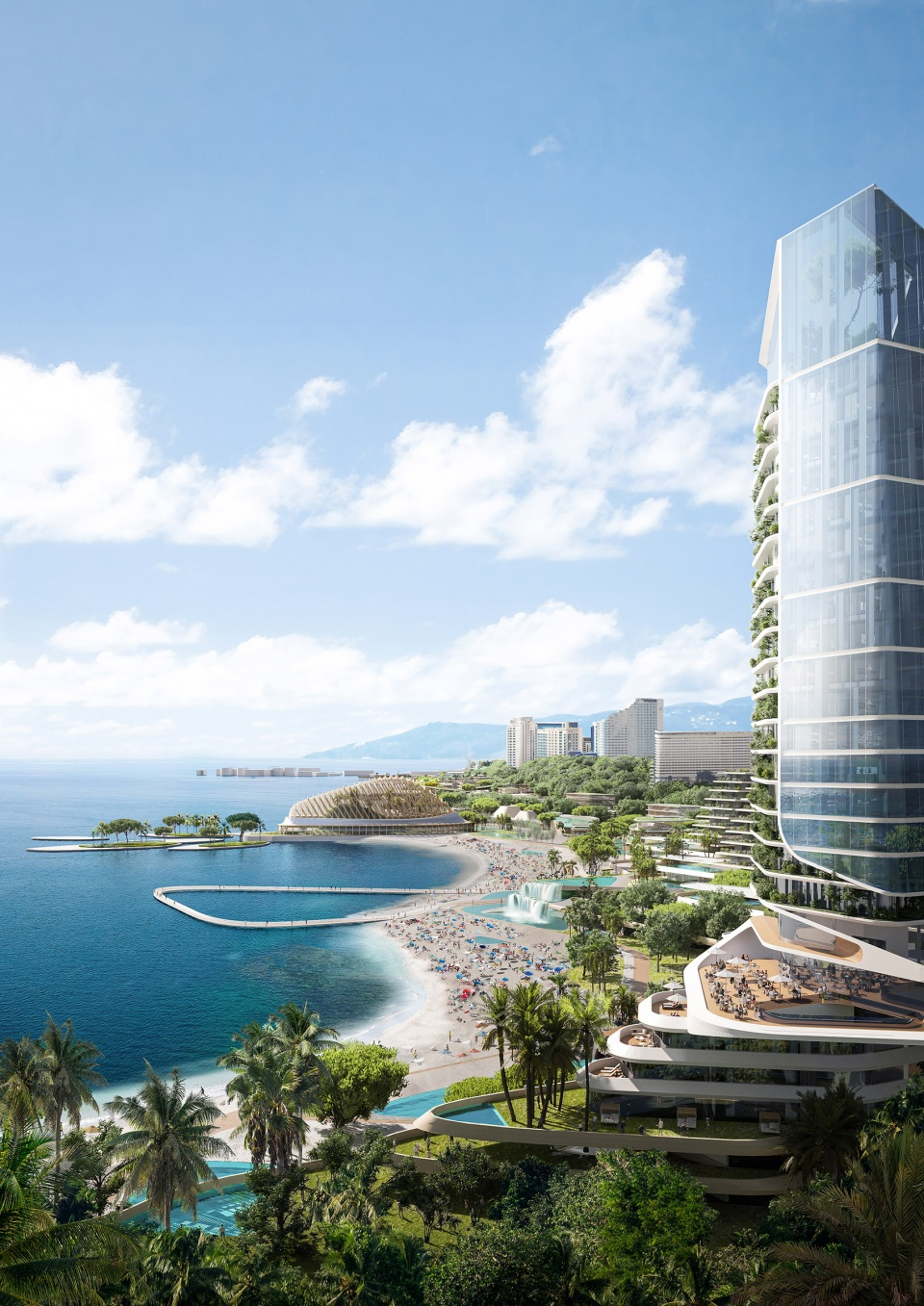 About Sochi
Sochi Coast, with its characteristic contemporary architecture, retail, gastronomic experiences, and extensive green areas is recognised as one of Russia's most important holiday destinations and is considered to be the main anchor among the Black Sea Coast Resorts. In addition to being a well-known holiday destination, Sochi is famous for hosting the Winter Olympics in 2014, meaning that it also enjoys a considerable network of connections and existing infrastructure. 
Sochi Coast is recognised as one of Russia's most important holiday destinations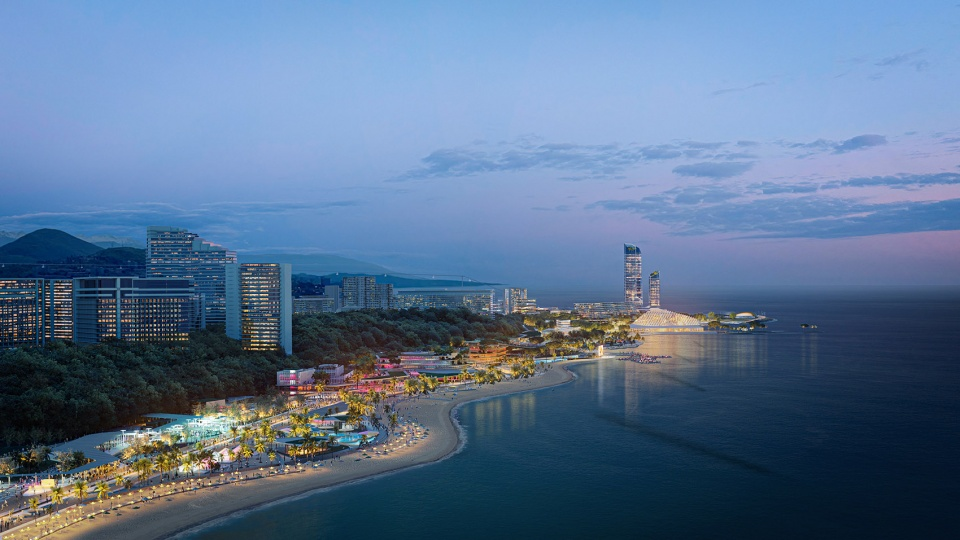 Sochi is also a historical seaport that is home to the most famous concert hall in the south of Russia, a museum of art, the Winter & Summer Theatre, and numerous other cultural venues. A goal of the masterplan is to integrate and activate these venues within the new development, in order to create a familiar yet strong and unified identity.
UNStudio's waterfront masterplan proposal rebrands Sochi as a vibrant and inclusive mixed-use programme that focuses on hospitality, business and culture while benefiting from the grand cultural legacy of the existing context of the city. The goal of the city's future development is to make Sochi the most progressive and international harbour for culture, technology, health, and innovation and to enrich the life of a local community and visitors.
 Masterplan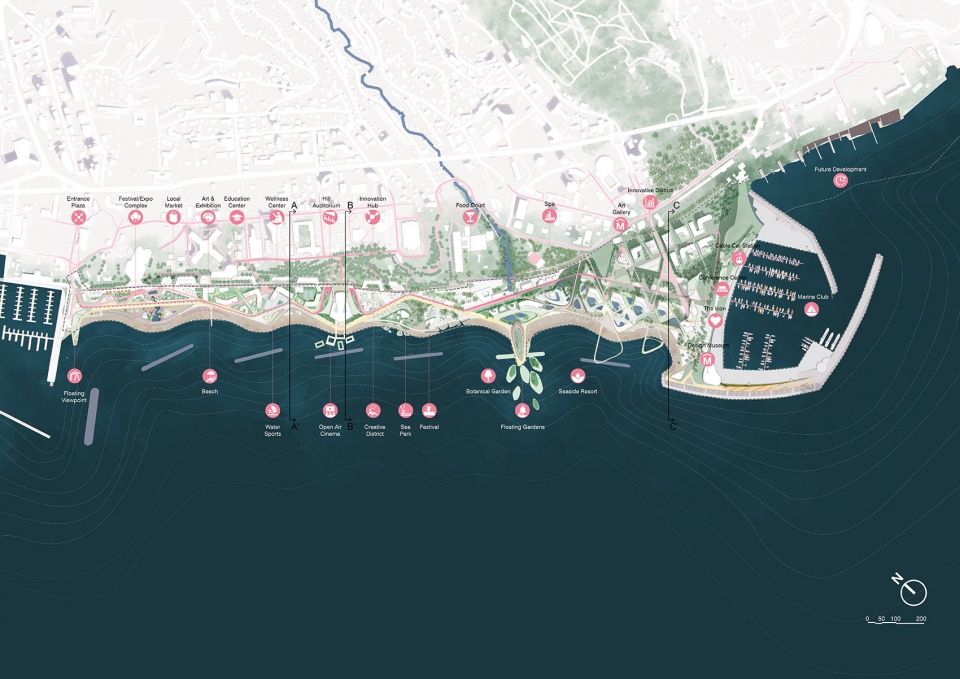 Inclusive approach
Design goals of the intervention are linked to the creation of a community that will rejuvenate the population and ensures the life cycle of different micro-neighbourhoods. Purposeful green areas will interconnect various smart green ecosystems, which have different lifestyles, while the presence of cultural, design, and innovative districts will encourage health, wellbeing, creativity, and tech innovation.
A year round destination with 24-hour activity and winter-summer transitions always organic, versatile, and engaging
Extension: a beach area expands outwards, while a new marina appears at the end of the plot. Marina City is a business and innovation centre for either business or leisure travelers with international standard conference facilities, high-end hotels, vibrant nightlife, a globally recognised Design and Innovation Museum and a Yacht club.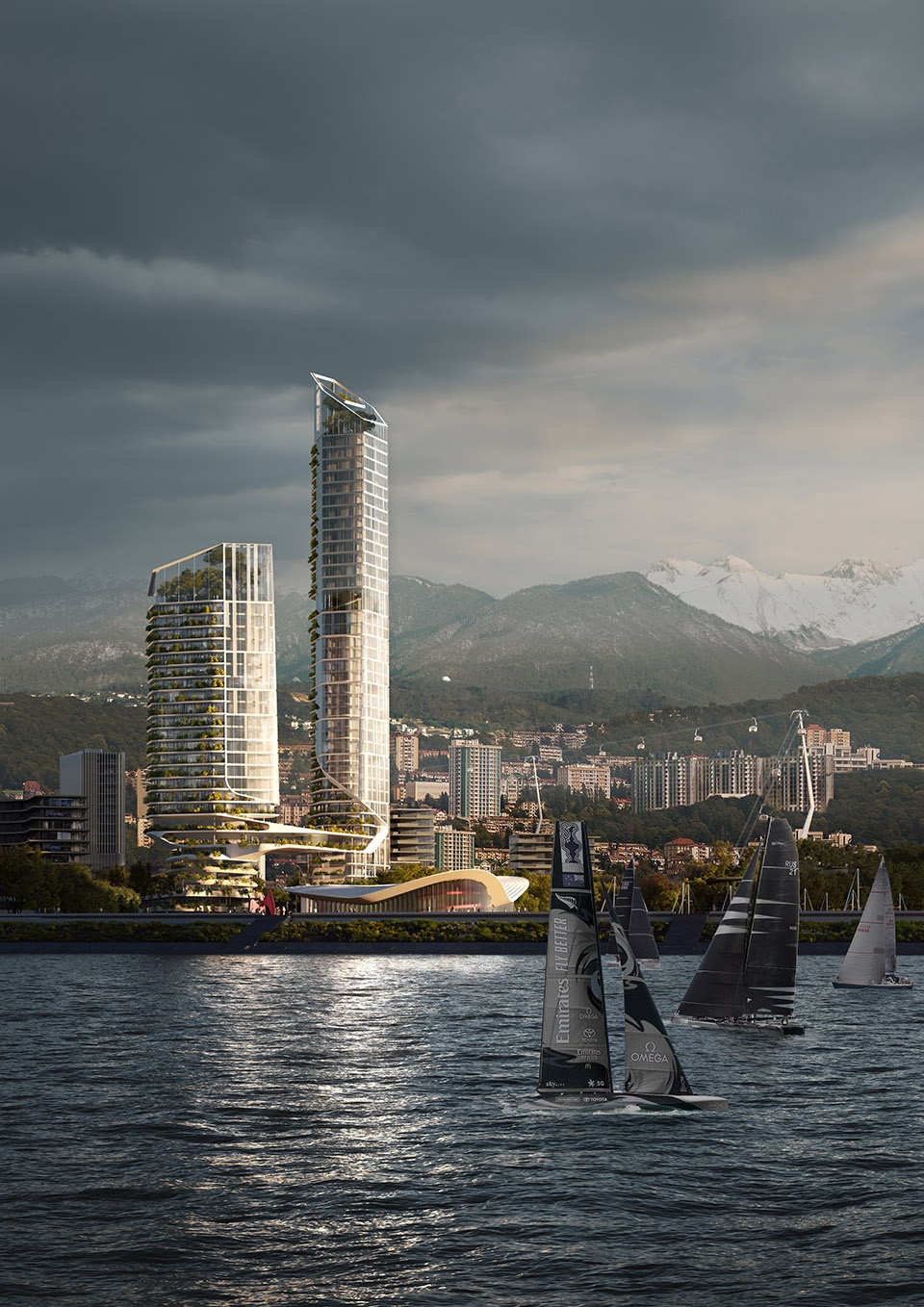 Credits:
Urban Design and Architecture:
UNStudio: Ben van Berkel, Caroline Bos, Frans van Vuure with Dana Behrman, Alexander Kalachev and Melinda Matuz, Roman Kristesiashvili, Saba Nabavi Tafreshi, Vlad Cuc, Nataliya Kuznetsova, Olga Kotta, Yimin Yang
Consultants:
Placemaking & Branding: JTP Studio
Engineering & Cost: Spectrum Group
Local Architecture: Amirov Architects
Video Production: Boma Video Production
Visualization: ZOA Studio
Education and Culture: European Cultural Academy
Academic and Culture: Kuban State University
Sources: https://www.gooood.cn/a-place-for-all-sochi-waterfront-masterplan-unstudio.htm
---
Post time: Jul-31-2021